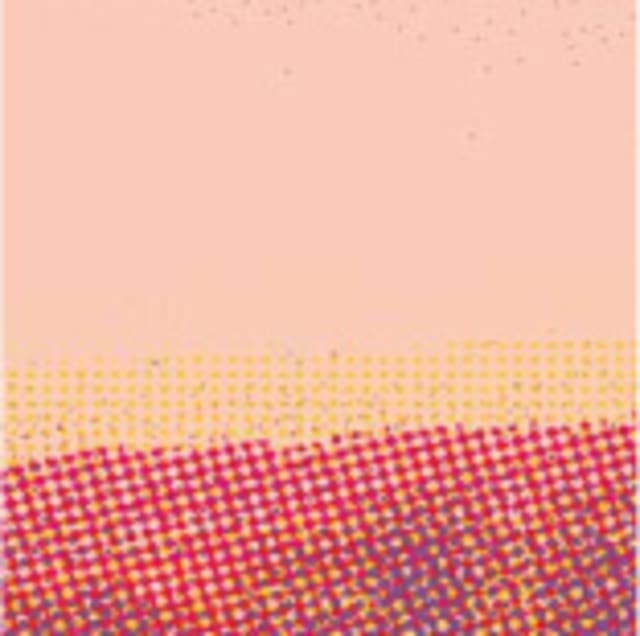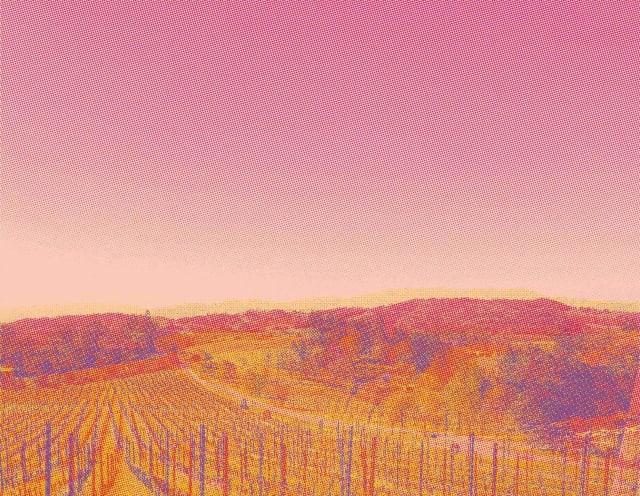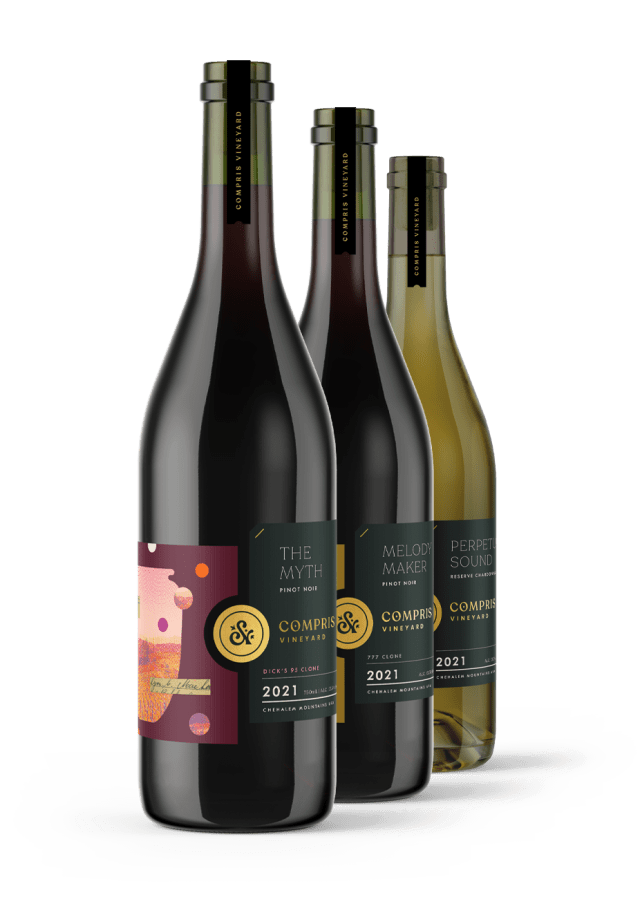 Wish You

Were Here
Wine brings us together. Whether you share a bottle with old friends or toast glasses with new ones, at Compris everyone is welcome.
Our Mission
| Compris |
French Origin | adjective | /kɔ̃pʀi/ | included, understood
We're here to change how people think about the wine industry. We exist to promote inclusivity and equitable opportunity. We believe in empowering our community to challenge industry traditions and foster positive change.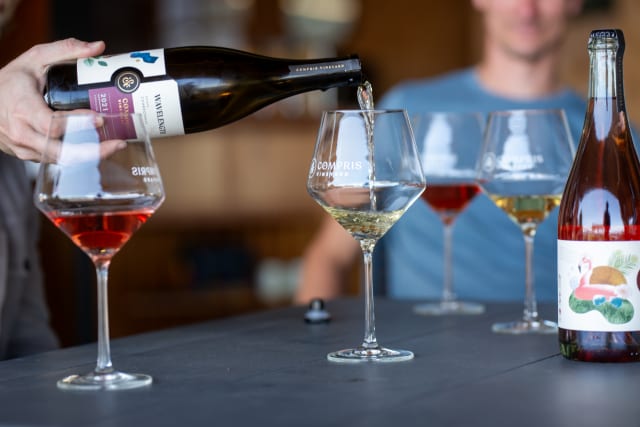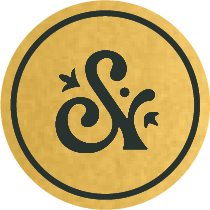 Tastings
Come see our 12.5-acre vineyard in person. From intimate gazebo spaces to patios for those larger gatherings, we have space for everyone. Have a glass right from the source.
Featured Wines
Whether you're in the mood for a white or red, enjoy the wine you have.
Mountain Echo Estate Pinot Noir
Wavelength Estate Chardonnay
Moonlit Sky Tempranillo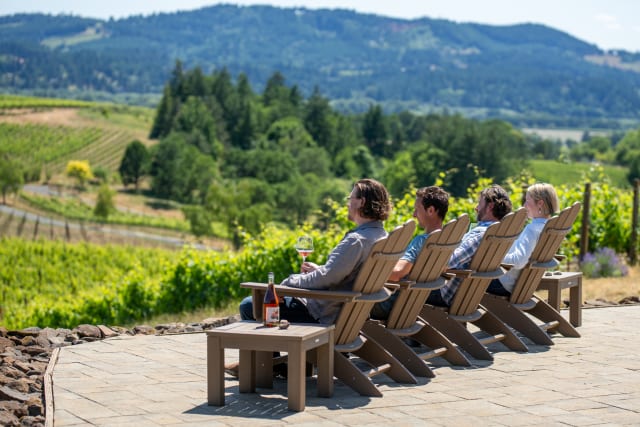 Meet Our Crew
We are a passionate team with varying experiences and backgrounds in the Pacific Northwest. We are excited for you to get to know us, and for us to get to know you. Read each our of team members' bios.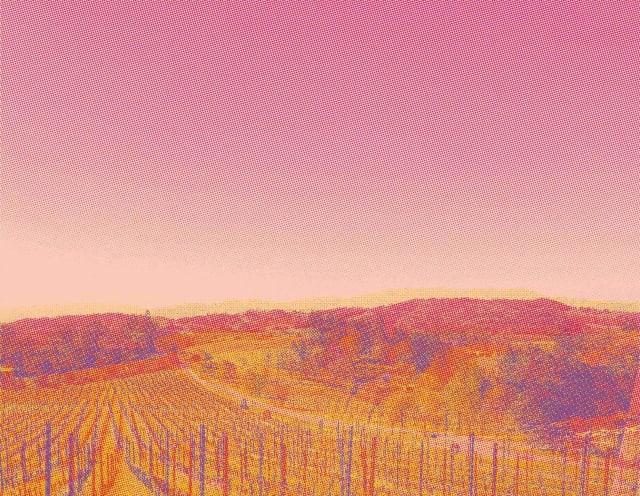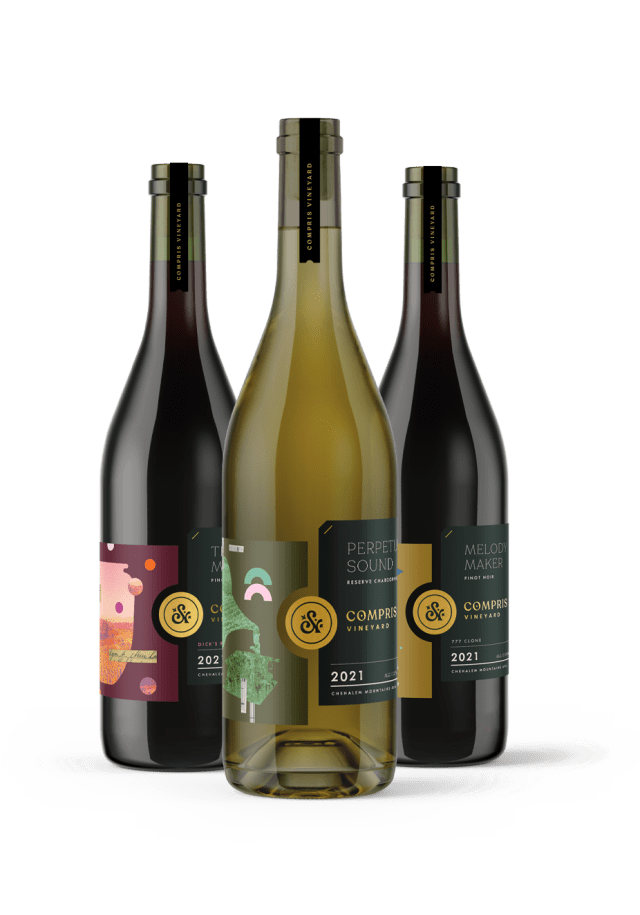 Wine Club
There's something for everyone at Compris, being in the club has its perks. You have access to all of the fantastic things going on at Compris, plus some sweet extras only for you.
"Wine is bottled poetry"
Robert Louis Stevenson