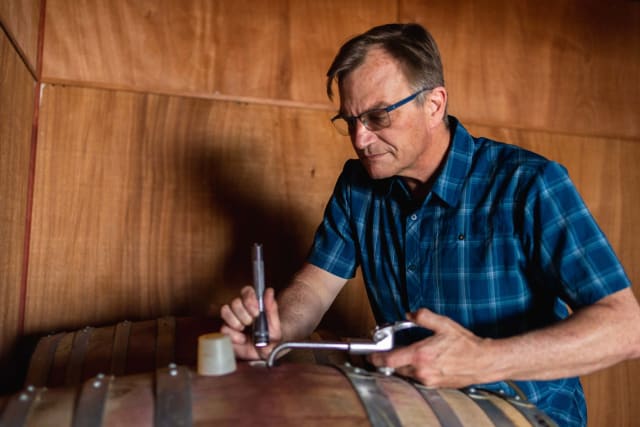 At Compris, we seek to invite nature's rich and unexpected expressions into our process. Beyond the occasional experimental nudge, we practice a traditional hands-off approach, letting the terroir and varietal of each grape take center stage. In the wine world, this approach is commonly referred to as minimal intervention. In practice, we allow the naturally present yeast to aid the fermentation process–instead of adding commercial yeast to control timing.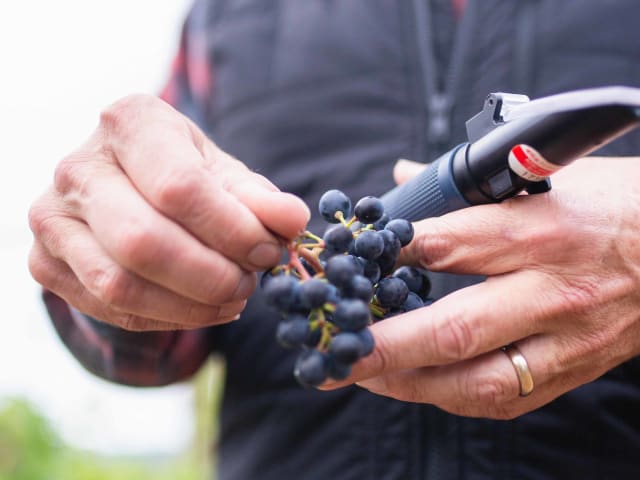 With less control over the process, how do we create great wine? It starts at the vineyard. We take extraordinary care of our land, maintain environmental richness, and plant the best combination of rootstock, varietal, and clone for our site. We carefully monitor our vines and only pick each varietal at its peak.
Join us at our tasting room, located within the production space of our estate vineyard to learn more.