An avid outdoors enthusiast, Erin grew up on the West Coast. From early on she's been drawn to the Pacific Northwest's diverse landscapes and unique flora and fauna. After retiring from the logistics company she founded with Dru, her husband, Erin and Dru decided to embark on a new entrepreneurial adventure in winemaking. Erin's deep-seated desire to care for the natural world played a significant role in her eagerness to take on wine growing. She loves learning more about viticulture and devising new ways to encourage pollinators and birds to visit Compris. Strolling through the vineyard with Dru and their two pups, Xuela and Lucca, she couldn't be happier. It's her hope that everyone who comes to visit Compris feels equally welcome and is able to enjoy nature's beauty and the bounty it produces.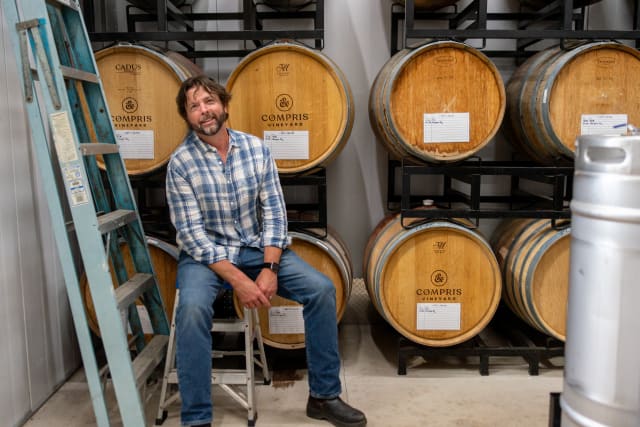 Authentic from start to finish, we let our grapes take center stage.
12.5 acres located in the beautiful countryside of Newberg, Oregon.